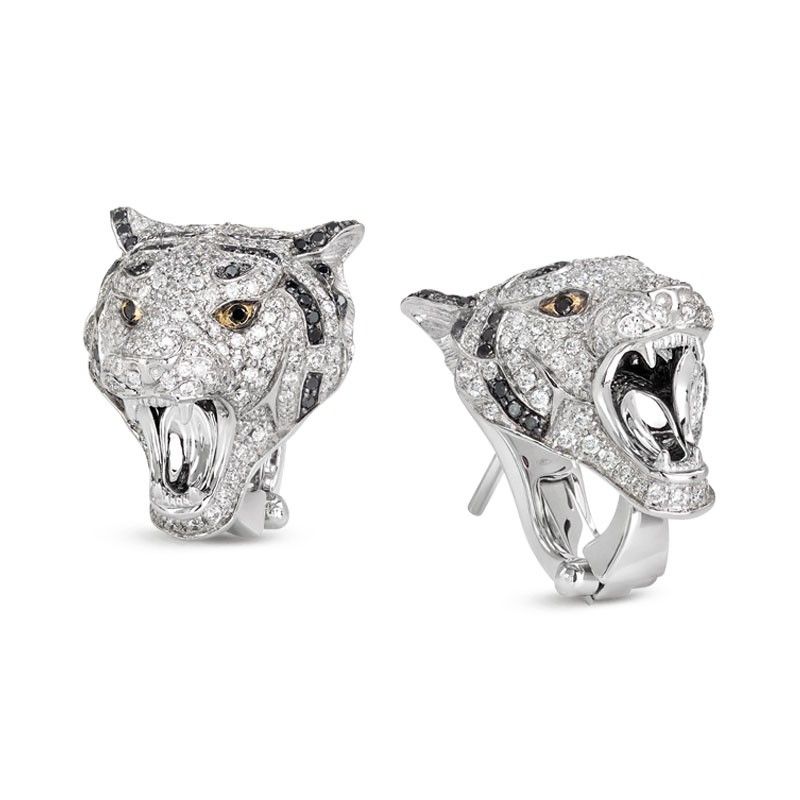 EARRINGS DIAMONDS ANIMALIER
---
Tiger earrings in 18kt white and burnished gold with colorless and black diamonds.
For pierced and non-pierced lobes
Diamonds:
– Weight (total): 1.24 CT
– Cut: round brilliant
Being a handmade product, the above characteristics may undergo slight variations.
SKU: ADR888EA1369
Dear Customer, this is a pre-order, we would like to share with you all the informations regarding the process that will follow your request:
1) We will request the factory about availability of the jewel
2) If the product is ready in the factory the jewel will take up to *15 business days to arrive to you
3) If the jewel has to be produced it will take up to *3 months to arrive to you
Kindly consider that during August and eventual Holidays, factories will be closed and orders could be delayed from 1 week up to 1 month
Please take note that you will be update in every phase of the process untill you will receive your jewel
If you have any special request or you are in need to have
the jewel in a specific date please use the form "ASK A QUESTION" below and contact us.